November 14th, 2021
Getting Help During a Global Pandemic – Mens Therapy
Mindfulness Meditation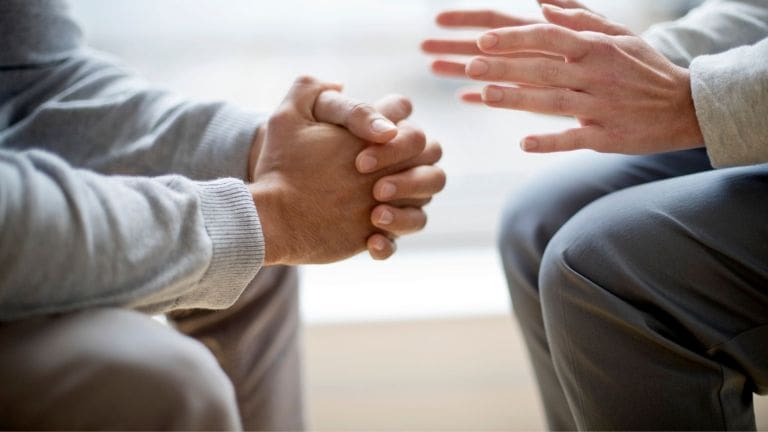 When it comes to men getting help there is good news and bad news. Let-s start with the bad news first. Men are not always eager to seek help. Based on my experiences growing up, and on my work as a mental health therapist, I can recall countless circumstances revealing the cultural pressure many men are put under to bottle up, deny, and suppress their feelings. In the school yard I saw boys get openly ridiculed and mocked for crying. It is these types of experiences leave a lasting impression on boys and men. It teaches them to push down pain because it is deemed weak or unacceptable. To act as if everything is fine when it isn-t.
To give more bad news, this type of upbringing does not bode well for adulthood, because the tools men need to process pain and emotion are not there, and they are often stuck not really knowing how to get out. By the time they reach adulthood, they have likely experienced a lifetime of never really voicing their real pain or concerns. During a global pandemic, one wonders the pressure so many men feel to continue suppressing what is going on.
How mens counselling can help.
The good news is that this pattern need not continue forever. For men to seek help, sometimes a slight shift in perspective is required. For instance, we don't consider it a weakness or unacceptable to get help when our body is injured. We intuitively understand that getting this kind of help is simply part of life. We don't look at health care with shame because we see it as something we just need to do. If we get help for our injured legs or arms, then it makes sense to get help for our pain and emotions.
The other good news is that we already possess the capacity to better process our pain and emotions, and part of therapy is to work through our experiences and discover these tools. To learn to experience our pain and emotion without judgment, helps us to both process our feelings and experiences, and to communicate them to others. Men want better in their relationships, work, and life goals, and caring for the mind's wellbeing can have a positive impact on these other vital aspects. Getting help when needed is not a sign of weakness, it is a sign of wisdom and strength!
Pablo Petrucci is a Registered Psychotherapist with additional training in Cognitive Behavioural Training. Pablo has experience in mens therapy in private clinical settings and at non-profit organizations. His approach to counselling is genuine, empathic, strengths-based, client-centred and culturally sensitive, while establishing a nonjudgmental and safe space. Pablo has guided his clients through anxiety, depression, OCD, emotional dysregulation, trauma, immigration issues, relationship problems and major life changes. He also has clinical experience supporting women, as well as teens and young adults.