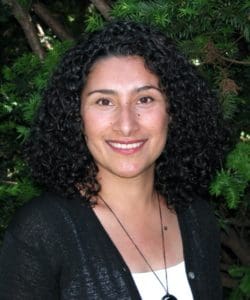 Dr. Nahid Ahmedzadeh
Naturopathic Doctor
Dr. Nahid Ahmedzadeh, ND is deeply committed to the science, philosophy, and practice of Naturopathic Medicine, as the means for treating illness and restoring health to optimal capacity. She has extensive clinical experience and has been in private practice for over 20 years treating men, women, and children. Nahid believes that good medicine extends beyond treating symptoms to treating the person as a whole.
Nahid's interest in medical sciences combined with a deep respect for nature led her to pursue a career in Naturopathic Medicine. She is a graduate of the Canadian College of Naturopathic Medicine and holds a Bachelor of Science degree in Biology from McMaster University. She has a special interest in women's health, hormone imbalances, digestive concerns, and food allergies.
Nahid brings compassion and dedication to her work, offering individualized treatment plans for her patients and coaches them towards healthier and more balanced lifestyles to achieve their health goals.