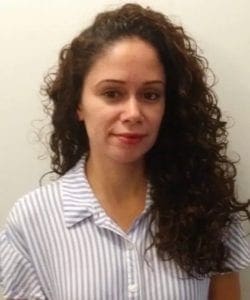 Michelle Cunha
Certified Reflexologist
Michelle Cunha is a Certified Reflexologist, graduated from Centennial College, and is a member of the Reflexology Registration Council of Ontario. As a Reflexologist, her passion is to help others improve their overall health while promoting a sense of well-being.
She provides a professional, comfortable, and relaxing atmosphere to her treatments. Patients often describe their Reflexology treatment to be deeply calming. Michelle enjoys working with adults and children. She has a special interest in working with children and has been using Reflexology on her own son who has Autism. She has found its calming effects helpful and looks forward to working more with this unique population.
In Michelle's spare time, she enjoys reading and staying current with health and wellness while maintaining a well-balanced lifestyle herself. She's a firm believer that seeking wellness puts us on a path of improving our mind, body and soul.