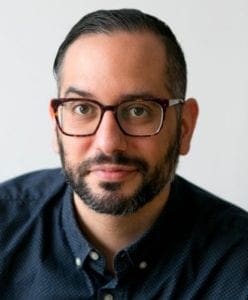 Pablo Petrucci
Psychotherapist
Pablo Petrucci, RP is a Registered Psychotherapist. He earned his Master of Arts in Counselling Psychology from Yorkville University and has received certified training in Cognitive Behaviour Therapy at the SickKids Community Mental Health Learning Institute.
He draws from multiple frameworks – Mindfulness, Cognitive Behavior Therapy (CBT), Acceptance and Commitment Therapy (ACT), Trauma-Informed and Solution-Focused Therapy – and tailors them to your needs. His approach is genuine, empathic, strengths-based, client-centred and culturally sensitive while establishing a non-judgmental and safe space.
Pablo has practiced psychotherapy in private clinical settings and at non-profit organizations. He has experience working with a highly-diverse clientele which has strengthened his skills and perspective. He has guided his clients through anxiety, depression, OCD, emotional dysregulation, trauma, PTSD, immigration issues, relationship problems, and major life changes.
Pablo also holds a Master of Arts in Communication and Culture from York University. This has broadened his understanding of the socioeconomic, cultural, and environmental impacts on mental health.
Pablo Petrucci offers his services in English and Spanish. He has appointment options on Mondays, Tuesdays, and Saturdays.
During COVID-19
During COVID-19 Pablo offers appointments over the phone and online. In-person appointments are available on a case-by-case basis.