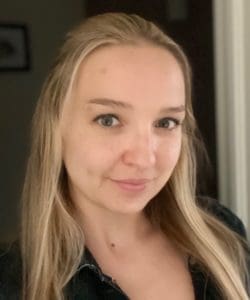 Dr. Natalie Leib
Chiropractor
Dr. Natalie Leib, DC graduated from the Canadian Memorial Chiropractic College in 2010 with clinic honours. She has experience treating acute and chronic pain, stiffness, repetitive strain injuries, headaches/migraines, and sports injuries. Natalie sees both men and women, with a special interest in postpartum and prenatal chiropractic care.
Working with Natalie
Natalie is passionate about being a Chiropractor and working together with her patients to help correct imbalances, identify dysfunction patterns and restore optimal function. Initial appointments include a thorough health intake, assessment, functional testing, treatment, and homecare recommendations. Her individualized treatment plans include a variety of soft tissue techniques, gentle adjustments, and exercise rehabilitation.
Post-Graduate Courses Include:
Active Release Technique (ART)
Instrument Assisted Soft Tissue Mobilization (IASTM)
Activator Chiropractic
Webster Technique
Graston Technique
Birth Fit
Natalie is passionate about helping her patients achieve their goals. In addition to her treatments she educates on how best to return to an active and pain-free lifestyle.
Natalie enjoys working with pregnant patients using manual techniques which help balance the low back and pelvis thereby reducing muscle aches and joint pain. Visiting a prenatal-trained chiropractor is beneficial in helping with adapting changes in the body both during and after pregnancy.
Natalie uses prenatal specific functional exercises and movements that are appropriate for each stage of pregnancy and postpartum. These work to decrease back and pelvic stress, and provide needed strength to stabilize and prepare for labour.
Manual techniques and functional exercises combined greatly assist pregnant moms to have a healthy and comfortable pregnancy. Natalie has taken additional prenatal courses and certifications including Webster Technique, and BirthFit.
Outside of the clinic, Natalie strives to live a healthy lifestyle and believes that staying active and taking care of your body will help enhance your overall health. She plays on a softball team and enjoys karate, where she currently holds a third-degree black belt. Natalie loves to travel and get outdoors with her husband and two young boys.