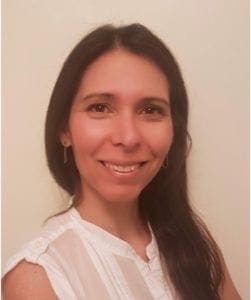 Jacqueline Sagredo
Massage Therapist
Jacqueline Sagredo, RMT is a graduate of Sutherland-Chan School of Massage Therapy. Jackie has over 10 years of experience as an RMT. She believes in the subtle yet powerful effect massage therapy can have in supporting the body's natural ability to heal and to find balance.
Massage treatments with Jackie
Jackie utilizes a variety of techniques in her treatments to best suit the needs of each individual client. Various techniques include Swedish massage, joint mobilization, lymphatic drainage and CranioSacral Therapy. She has extensive experience working with prenatal and postpartum clients, as well as those presenting with TMJ dysfunction.
Jackie offers a mix of therapeutic massage and relaxation massage, often finding the perfect balance within each treatment. Jackie also offers hot stone massage, a popular treatment choice during chilly winter months.
In her personal life, Jackie enjoys practicing yoga and is currently studying mindfulness meditation, exploring how it can help stress management and general wellness.