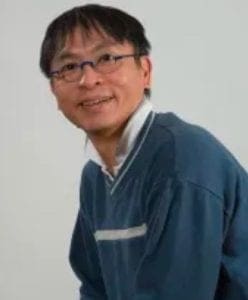 Takayoshi Munemoto
Massage Therapist
Takayoshi Munemoto, RMT has been practising manual therapy since 2005. His sessions resemble a physical therapy treatment where his patients wear loose-comfortable clothing. He utilizes a variety of modalities, including massage therapy, shiatsu, Feldenkrais, CranioSacral Therapy (CST), myofascial release, and Visceral Manipulation. Many of his patients see him for complex injuries. He has extensive experience treating TMJ dysfunction complaints.
Taka utilizes the Traditional Chinese Medicine (TCM) understanding how our body works in an integrated and holistic way (holistic referring to an interconnected line of related structures). In TCM, these lines are called meridian channels, running throughout the body. Taka's whole-body approach to treatment is unique and gentle in nature, but also promotes self-healing of the injured tissues.
The above-combined modalities enhance Taka's integrated approach to treatment.
Treatments with Taka
Manual Therapy: Treatment-focused sessions often addressing a specific complaint. Unlike traditional Swedish massage, Taka does not use oil or lotion. Treatments are performed fully clothed.
Stecco Fascial Manipulation: Adapts Eastern and Western philosophy addressing the fascial system. While many myofascial stretching techniques are localized, the Stecco method treats the mechanical chains of fascial extending throughout the entire body, allowing for a unique whole-body approach.
TMJ Dysfunction: Pertains to pain and tension arising from the jaw. Symptoms can range in severity, from localized pain and headaches to having difficulties eating or having tinnitus. Treatments often include intra-oral massage as well as examining secondary structures contributing to pain.
Shiatsu: This 75-minute full body treatment can be performed on a table or a mat on the floor. Patients are fully clothed and experience a combination of pressure-point techniques and stretches.
Feldenkrais: A dynamic approach to treatment for sensory, motor deficiency, coordination and balance issues. Feldenkrais Method uses finely coordinated movements to ease tight muscles, joint stiffness, reduce pain and improve joint range of motion. This type of treatment helps to strengthen our kinetic sense, aiding in preventing injuries and learning how to move our body in a more efficient manner.