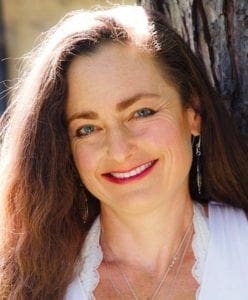 Kim Tanzer, MSW RSW
Registered Social Worker, Mindfulness Coach
Kim Tanzer is a Registered Social Worker providing Psychotherapy / Counselling for individuals and couples. She received her B.A. from Cornell University and her Masters in Social Work from Carleton University. Kim has taken a number of post-graduate courses including narrative therapy, mindfulness, and Cognitive Behavioural Therapy (CBT).
Kim's career began during her time in Northern California where she began working as a Registered Social Worker at a family therapy clinic. During her time in California, she studied Narrative Therapy extensively. Kim works with adults and teens.
Kim's Approach to Therapy
Kim's approach involves helping clients recognize how their mind and body influence each other. She's been an avid yoga teacher for 20 years and a mindfulness meditation teacher for 10 years. Kim deeply understands that emotions reside in the body and can manifest physically.
Personal journeys are not always linear and can move in many directions: forwards, backwards, and laterally. Kim believes that life is messy and is deeply passionate about helping people in whichever direction they are presently looking for. Stressors in life can trigger anxiety, depression, and feelings of being overwhelmed, isolated, and lonely. Relationships with ourselves and with others often suffer from our stresses.
Kim has a special interest in working with people through challenges around making life changes such as career shifts, graduating from school, starting a new family, re-entering the workforce, retiring, or going through a divorce. She enjoys working with those who are moving in new directions and need some support and guidance.
Working with Kim Tanzer
In addition to helping clients navigate their thoughts and feelings, Kim encourages clients to tune into their bodies and recognize that being human is sometimes messy, whether it is a relationship that goes sideways, a job we take on that loses its meaning, or that life itself sometimes loses its lustre.
Kim strives to help her clients achieve balance and find peace in a chaotic world. She empowers people to grow, break out of old habits, and shed old patterns while gaining new self-awareness and understanding.
Outside of the clinic, Kim enjoys the outdoors, spending time with her dog Arlo, and taking fiction writing classes at U of T.